You are here
Leasing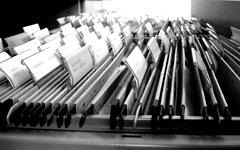 Are you looking for someone who can offer you solutions across the border from one hand, to avoid expensive misunderstandings?
Are you looking for someone who does not only have limited knowledge of the current tax rules but finds out planned changes in due time?
Are you looking for someone who really understands the leasing business and whom you can rely on?
Are you looking for someone who you can ask, what kind of opportunities for optimization exist concerning your planned leasing transaction?
Would you like to expand your leasing business in Hungary, the Czech Republic or the Slovak Republic?
We support you from the first idea of establishing a subsidiary up to the implementation of the leasing contract in the accounting system.
We elaborate the key tax conditions and requirements and optimize the various leasing contract schemes across the border.
We process the information received from our foreign colleagues so that you can use this information directly.
We provide you with all information on changes, so that you are able to quickly react to the modified conditions.