You are here
Outsourcing and Support Services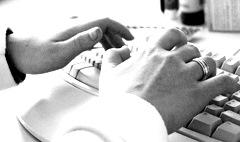 Are you looking for someone, who carries out the meticulous work with documents and takes over the task of external bookkeeping?

Are you looking for someone, who can relieve your bookkeeping staff from their workload during holidays, sick leave, etc.?

Would you like to deal with your core business, and not with booking entries?
Outsourcing  - Cosourcing
Whichever requirements you have regarding your accounting: you can hand over your entire bookeeping to us via electronic accounting software, or, as you wish, parts of it, e.g. the recording of incoming invoices. We are flexible. And you have access to your data: electronically, at all times.