You are here
Financial Statements, Consolidation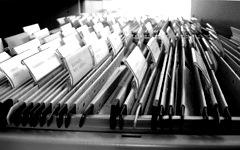 Financial statements
From our point of view, the preparation of financial statements is not only a burdensome obligation and a requirement of the tax authorities. We believe that the financial statements are an indispensable tool to determine the location of the operations, and it forms the basis of the future development of the undertaking as well as its budgeting.
Our team prepares the financial statements according to the accounting and tax rules and supports you in analyising the changes in the balance sheet. Thereby you will have the key prerequisite for a long-term, well-grounded business planning. 
Consolidation
If you wish to or you have to prepare consolidated financial statements, we are at your disposal: starting from the individual financial statements of the group companies, we support you at each step of the consolidation process and for this we use as many electronic tools as it is possible and reasonable.