You are here
Air Transport Levy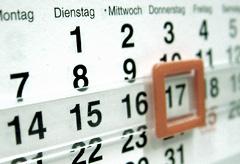 Are you a charter flight company or
a company, with no seat in Austria, making aircraft available?
Do you serve the Austrian market?
Do you need someone who reliably informs you of changes in the laws concerning the air transport levy?
Would you actually prefer not having to do anything with the air transport levy and the obligations arising from it?
In 2011 Austria introduced a new Air Transport Levy (act entitled "Flugabgabegesetz", FlugAbgG). According to the law, all aircraft owners are obliged to pay air transport levy - if no exemptions apply - for passengers departing from Austria. The levy has to be paid to the Austrian tax authority directorate of duties, consumption taxes and gambling. 
We assist you in the next steps: from the registration at the tax authority, to the ongoing reporting to the airports and the tax authority, acting as your fiscal representative and preparing your annual tax returns.
Please contact us. We act quickly and keep the process simple.