You are here
TAX News - Economic aid due to COVID – Measures in March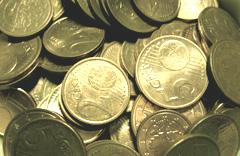 More enterprises can request wage subsidies in March: The wage subsidies available since September 2020 for companies active in distressed sectors can be requested for a wider group of main activities for the whole month of March 2021. The original rules and the list of supported business activities were published in Government decree No. 485 of 2020 (IX. 10.), and the newly added main activities are listed in Government decree No. 105 of 2021 (III. 5.). New main activities that can be supported by wage subsidies are the following (among others):
Other retail sale in non-specialized stores
Retail trade services of textiles
Retail sale of electrical household appliances in specialized stores
Retail sale of furniture, lighting equipment and other household articles in specialized stores
Retail trade services of books
Retail sale of music and video records
Retail trade services of sporting equipment
Retail trade services of games and toys
Retail sale of clothing in specialised stores
Retail sale of footwear and leather goods in specialised stores
Retail sale of flowers, plants, seeds, fertilisers, pet animals and pet food in specialised stores
Tax benefits for certain entrepreneurs active in distressed sectors in March: Small taxpayers whose main activity is one of the activities for which the wage subsidies can be requested in March do not have to pay the specific tax due for the month of March (on the condition that they were paying the KATA tax in February). Sole proprietors and partnerships with the same business activities are exempted from paying the social tax for the month of March.
Interest-free loans for entrepreneurs up to HUF 10 million: From 8 March companies active in the sectors of tourism, catering, culture and sport can apply for the so-called 'kamatmentes újraindítási kölcsön' (interest-free loan for reopening) from the MFB (Hungarian Development Bank) which is free of interest, with a term of 10 years, with a grace period of 3 years, without own contribution, in the amount between HUF 1 to 10 million.  The loan can be widely utilized to cover costs related to wage, contributions, overheads and operating the business, and also to finance inventory during reopening. In order to apply the company has to have a closed financial year for 2019 with a positive operating result, and it must be proved that the company had the same distressed business activity back in 1 January 2019. The group of companies eligible for the loan is expected to be widened in the near future to include the same main business activities for which the wage subsidies an be claimed in March.